2020 Classes
March 21st - Espalier Pear Tree with Chrissie Juno Mann CANCELLED

This regal pear tree is inspired by all the historic Espalier pruning technique used on fruit trees throughout the ages. The charming little pears are beautiful to form and work wonderfully when combined with the ribbon and contemporary stitches. The design is a joy to stitch, whilst giving the embroiderer plenty of techniques to work on including raised work, ribbon work and a touch of goldwork.
Cost of the kit will be £32 .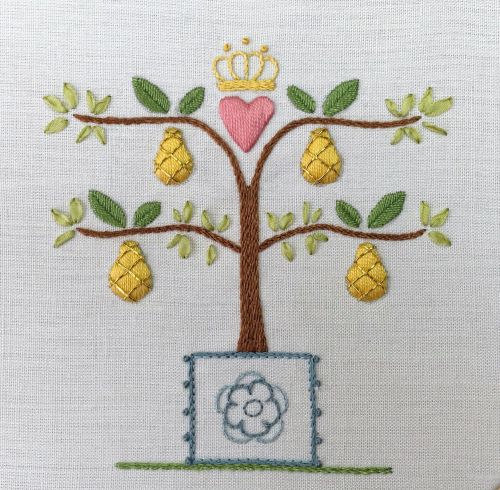 ---
April 18th – Introduction to Temari Balls with Jen Goodwin CANCELLED

Temari (hand ball in Japanese) are folk art balls that were introduced in to Japan from China around the 7th century AD. They were made using old kimonos that were formed into a ball and wrapped with strips of silk fabric. Over time, these balls have become an art form with more elaborate and delicate embroidery covering the surface.
The class will use polystyrene balls and involve how to cover a ball, how to divide a ball equally and how to stitch patterns into the ball. It will also cover how to add bells and rattles, however this does involve cutting the polystyrene balls in half which is rather messy, so can be omitted.


Cost of the kit will be £20.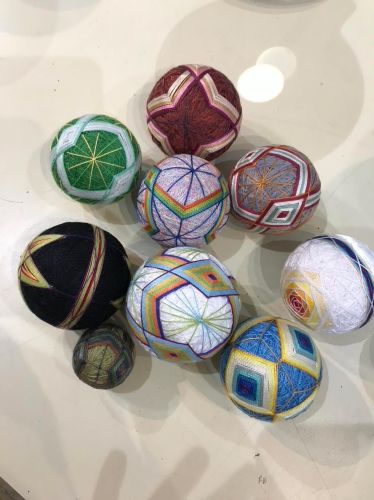 ---
May 16th - Introduction to Tambour with Amy Burt CANCELLED

In this one day introduction class to tambour you will learn to master the tambour hook and chain stitch. You will also be able to start practising using a variery of beads and sequins.
There will be no kit design as you will be drilling straight lines and curves, but you will have the opportunity to purchase a kit to do at home with the Egyptian Eye design worked in sequins and beads.
The beginners kit will include organza, thread, a tambour handle plus 3 hooks and a variety of beads and sequin. Please let me know if you have a hook as this can be deducted from the kit price.
Cost of the kit is £25 with hook, £15 without.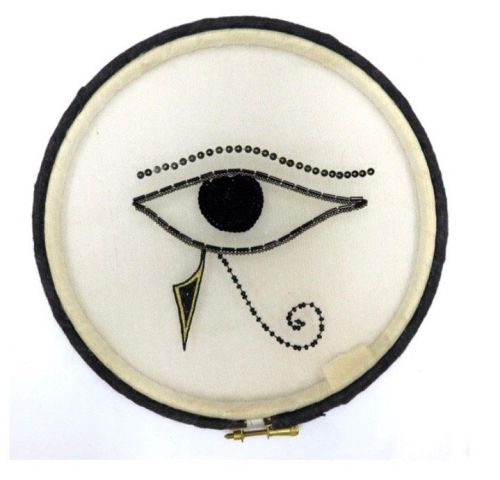 ---
June 20th – Crazy Patchwork with Lorna Bateman
RAN ONLINE
Learn the basics of crazy patchwork by hand. Students will create their own unique pincushion, piecing the fabric by hand and learning stitches to embellish with. The kits will include fabrics, threads, beads, silk ribbon and some embellishments.

Cost of the kit will be £35.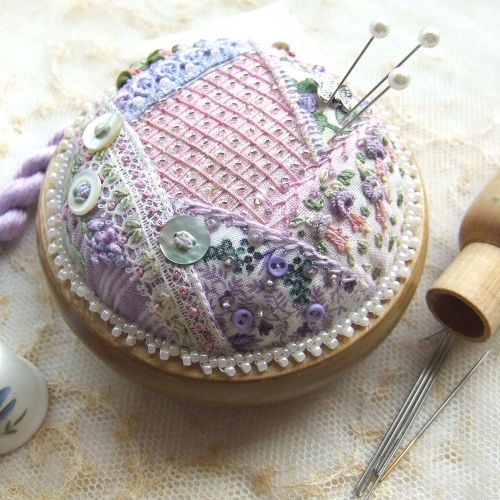 ---
July 18th - Stumpwork Techniques with Helen Jones CANCELLED

Stumpwork, or raised work as it was originally known, is a way of adding an extra dimension to embroidery. Some methods have been handed down over the centuries whilst others make use of more modern materials and ideas. We will practice a mix of old and new in this one day course including wired shapes, wrapped wires, needlelaces which can be padded, traditional textured stitches and padded slips.
There is no overall design for the day but there will be templates for you to use as practice pieces. The kit will include all the materials you need for each technique. By the end of the day you will have a series of reference samples and notes for use in your own projects.
Cost of the kit will be £15.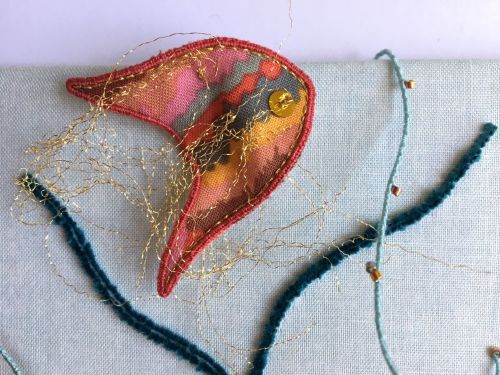 ---
August 15th - Crewel Seahorse with Lizzy Pye

RAN ONLINE
The term 'crewel work' means embroidery with crewel wool threads on any fabric, but typically linen. The seahorse kit includes beautiful natural-dyed crewel wool and natural coloured linen with a slightly textured weave. In class we will cover a wide range of crewelwork stitches: stem stitch, running stitch, straight stitch, satin stitch, buttonhole stitch, French knots and bullion knots. During class we will cover all the stitches, with plenty of the design left to practice at home. This class is suitable for beginners or returning embroiderers.
Cost of the kit will be £22.
---
September 19th - Gold Crown with Sonja Galsworthy

RAN ONLINE
This stunning 'Crown' design uses a mixture of Appliqué and basic Goldwork techniques. You will cover how to apply the fabrics and then cover the edges using various couching methods. Finally, the crown is embellished with padded satin stitch and beads for the jewels.
Cost of the kit will be £35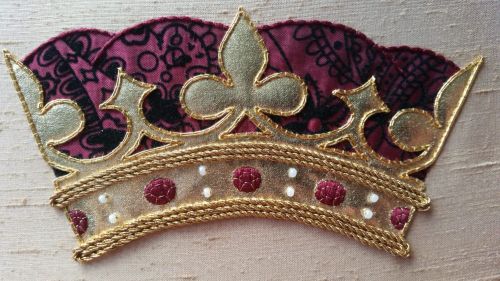 ---
October 17th - Stumpwork Critters with Helen Richman CANCELLED

Creating a stumpwork bumblebee. This would involve using turkey rug stitch for the fuzzy body, creating wired organza wings and little twisted wire antennae with beads. This technique could then be adapted to create other stumpwork animals. The image shows the bumblebee included as part of a pincushion design.

Cost of the kit will be £12.

Go to SHOP
---
October 17th And October 22nd - Autumn Leaf with Kate Cross

RAN ONLINE
This elegant design is a mixture of silk shading and goldwork, using purl purl, japanese threads and twists.
Cost of the kit will be £15.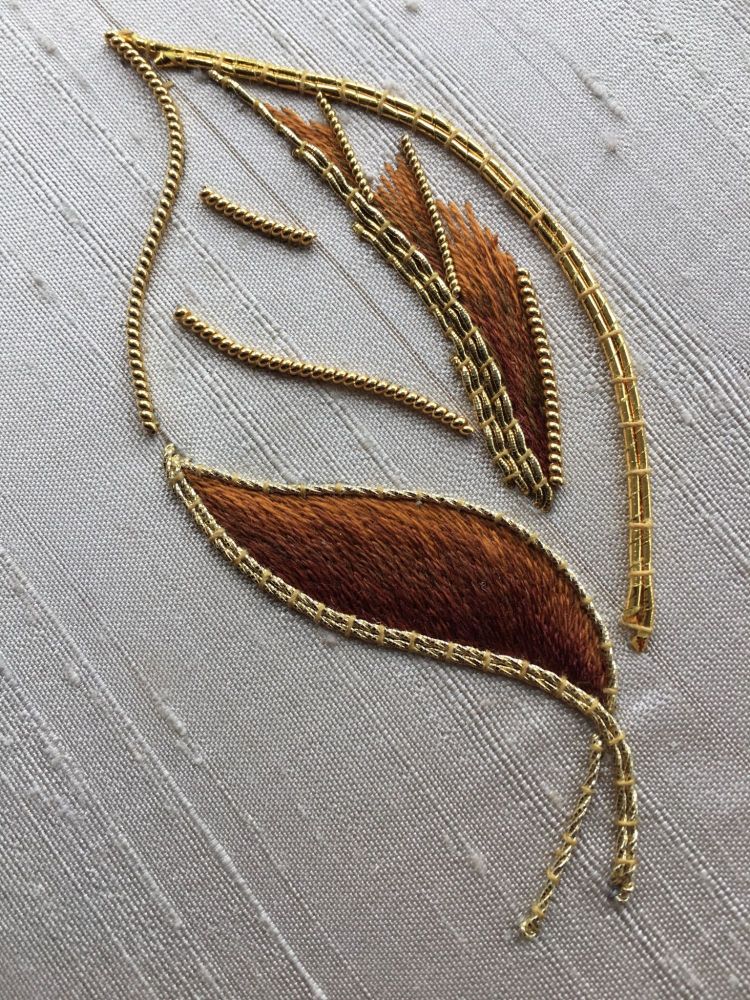 Go to SHOP
---
November 21st And November 28th - Stumpwork Flamingo with Amy Burt

RAN ONLINE
This design will introduce you to some of the most commonly used traditional Stumpwork (raised) embroidery stitches.The Flamingo is worked in a variety of raised stitches including:

- Felt padding
- Wrapped wire
- Corded Needlelace
- Raised Stem Band
- Long & Short
- French Knots
- Stem Stitch
The class will run from 10:00 for two and a half hours on both Saturdays.
Cost of the kit will be £32.50 including P&P.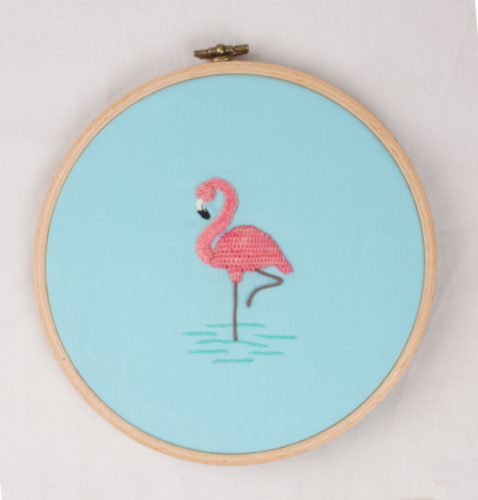 Go to SHOP
---
---